A games mistress, now beginning a secretarial career after witnessing a terrible tragedy, Vera is decent and polite and plays down her compelling beauty to evade the attention of men. But she is hostage to her darker self.
It's a really clever mystery and a study of humanity when you put 10 people together of various backgrounds on an island and reveal the biggest events in their life and then let it play out.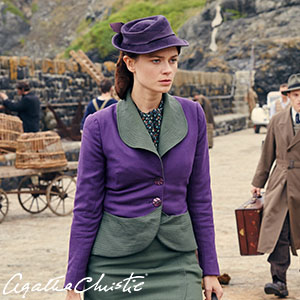 Australian actress Maeve Dermody was in Burma when she heard she had landed the role of Vera Claythorne and flew straight to the UK to begin work with a dialect coach.
The role of Vera attracted Maeve from the start. "She has everything going on, she is so complicated and unexpected. You're surprised by her and what her life has been. The script was incredibly strong – its period but feels contemporary, raw and fierce – and it's just such a good female role."