Hunt A Killer: The Mystery of Hunter's Lodge
Be the main character and solve an Agatha Christie case in this murder mystery game. Great for a family game session, solo adventure, or a detective date night.
What is it?
An immersive whodunit game from Hunt A Killer and Agatha Christie Ltd. Work with Arthur Hastings to sort through the evidence and find clues to catch the murderer.
What's the case?
Wealthy magnate Harington Pace has been murdered. Captain Arthur Hastings would typically employ the expertise of renowned detective Hercule Poirot, but the legendary sleuth has come down with a bout of influenza. Hastings turns to the world's second greatest detective to help solve the case: you. Tackle the case one clue at a time by solving puzzles, diving into the evidence, and eliminating the suspects one by one.
Game details
‍Play time: 4+ hours
Number of players: 1+ players
Recommended age: 14+
Difficulty: Medium
Standard Edition: $99, Out Now via Amazon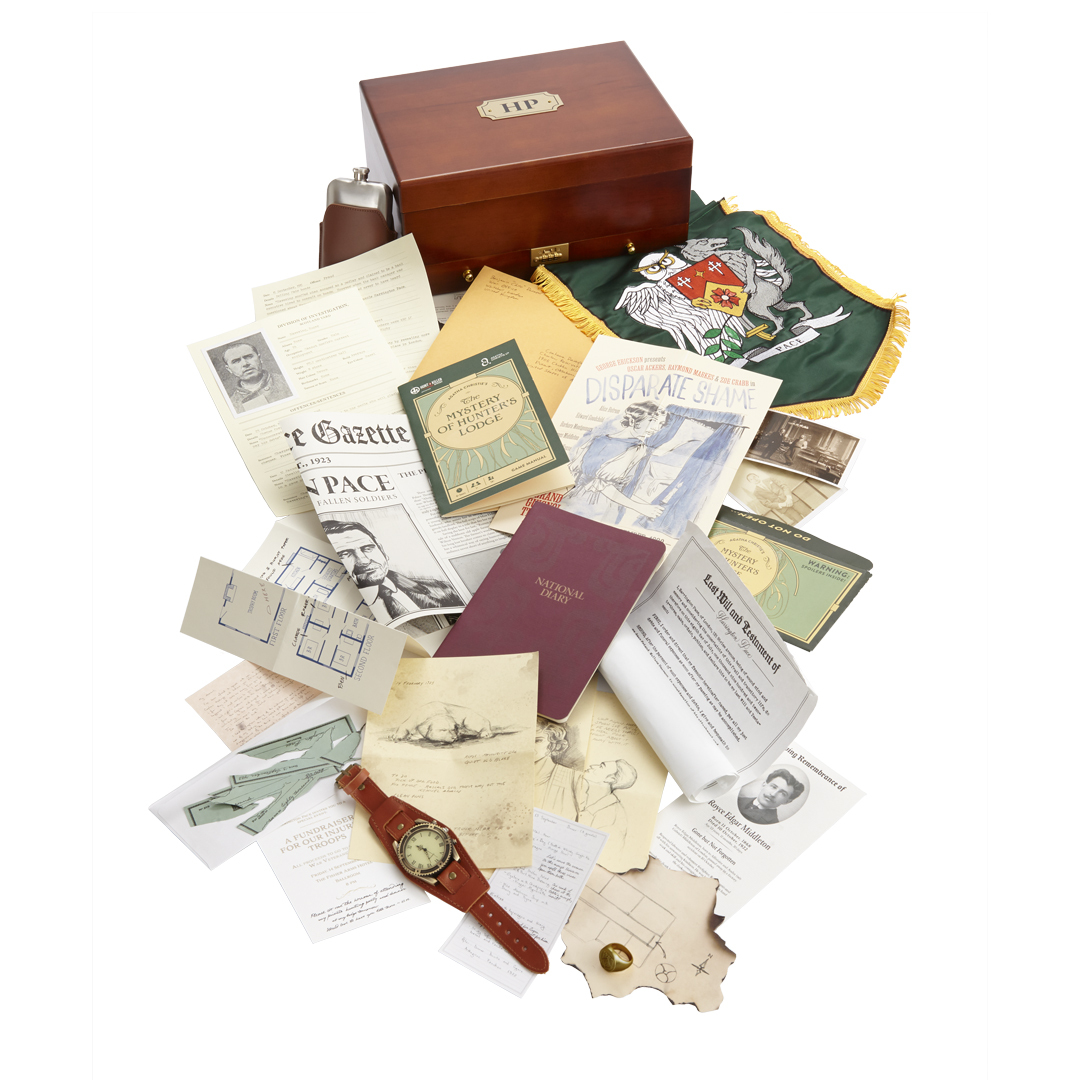 Collector's Edition: $189, Out Now via Hunt A Killer
What's the difference? The Collector's Edition box includes several high-quality props and materials that you won't find in the Standard Edition.
Find out more at huntakiller.com
Agatha Christie Games News
News
Introducing The Mystery of Hunter's Lodge, a new immersive game from Hunt A Killer and Agatha Christie Ltd
News
Discover Hercule Poirot as you've never seen him before in this new adventure game
Collector's Edition
Game
Standard Edition
Game