Timeline of Poirot Portrayals
Since the late 1920's, Agatha Christie's famous fictionalcreation Hercule Poirot has been reimagined and depicted on stage, screen andradio by over 35 actors. The assortment of portrayals includes a moustache-lessAustin Trevor, a parodic Hugh Laurie, a hugely popular Japanese Mansai Nomuraand the longest standing Poirot, David Suchet. In order of appearance, we'verecorded a list of the past actors who have taken on the role of the fictionalsleuth.
1. The first portrayal of Poirot was by Charles Laughton in a 1928 stage production of Alibi; an adaptation of Christie's well-known novel The Murder of Roger Ackroyd.
2. Francis L. Sullivan was the next to take on the role. He played Poirot twice on stage in 1930 in Black Coffee and in 1940 in Peril at End House, and later on screen in 1937's The Wasp's Nest.
3. Austin Trevor was the first actor to play Hercule Poirot on screen, making his Poirot debut in Alibi in 1931. He went on to play Poirot in Black Coffee in the same year and in Lord Edgware Dies in 1934.
4. Anthony Holles took on the role of Poirot in Agatha Christie's radio play, The Yellow Iris, which was first broadcast on BBC in 1937.
5. 1939 saw the first American adaptation of Poirot. The Murder of Roger Ackroyd was adapted into a one-hour radio play which saw Orson Welles play both Hercule Poirot and Dr. Sheppard.
6. Novelist and radio actor Maurice Tarplin voiced Poirot in a radio adaptation of The Tragedy at Marsdon Manor in 1942.
7. In 1945 Harold Huber played Poirot in a half-hour weekly radio series called The Adventures of Hercule Poirot. He reprised the role between 1946-1947 in Mystery of the Week; a fifteen-minute daily series not based on Christie's work but using the character Poirot.
8. Almost ten years later in 1955 Richard Williams voiced Poirot in another radio adaptation – this time based on Murder in the Mews.
9. In the same year, West German TV did an adaptation of Murder on the Orient Express, with Heini Göbel taking on the lead role of the famous sleuth.
10. The next Poirot TV adaptation was based on The Disappearance of Mr. Davenheim in 1962 which saw Martin Gabel take on the role of Poirot.
11. Two years later, in an episode of Burke's Law titled Who Killed Supersleuth?, Ed Begley played Poirot; although his character was renamed Bascule Doirot.
12. A new Poirot parody came next, in the form of Tony Randall in The Alphabet Murders; based on Agatha Christie's novel The ABC Murders.
13. Following on from their adaptation of Murder on the Orient Express, West German TV did another adaptation, this time of Black Coffee which saw Horst Bollman play Poirot in 1973.
14. 1974 was a game changing year for Agatha Christie screen adaptations. Albert Finney depicted Hercule Poirot in Murder on the Orient Express and was nominated for the Best Actor Bafta for his depiction.
15. A satirical film was next in 1976 - Murder by Death. The characters in the film were based on fictional detectives, and includes Miss Marple as well as Hercule Poirot (who was played by James Coco).
16. In 1977 a low budget spoof of the Sherlock Holmes detective series was released, featuring Dudley Jones as Poirot. It was called The Strange Case of the End of Civilization as We Know It.
17. Another parody Poirot followed – this time in 1978's Revenge of the Pink Panther. Andrew Sachs plays a mental patient who believes that he is Hercule Poirot.
18. Peter Ustinov's first hugely popular portrayal of Hercule Poirot was in the 1978 film adaptation of Death on the Nile. He went on to play the role in a further two films; Evil Under the Sun in 1982 and Appointment with Death in 1988, as well as in three TV film adaptations; Thirteen at Dinner, Dead Man's Folly and Murder in Three Acts.
19. The first Spanish Poirot screen production was in 1979 where Joan Borràs played Poirot.
20. Maurice Denham voiced Poirot in a BBC radio adaptation of The Mystery on the Blue Train which was broadcast in six parts between December 1985 – early 1986.
21. 1986 saw a TV film based on Agatha Christie's life – Murder by the Book. Ian Holm played Poirot, who surprises Christie (played by Peggy Ashcroft) by turning up at her door in the story.
22. A radio adaptation followed with Peter Sallis portraying Poirot in Hercule Poirot's Christmas in 1986 for BBC Radio 4.
23. John Moffat played Poirot on BBC Radio in his most enduring career beginning in 1987 and continuing at intervals into the 2000s.
24. In 1989 another parody followed in an episode of Sketch Pad with Bobby Davro playing Poirot.
25. David Suchet stepped into Poirot's shoes in 1989 in the TV series Agatha Christie's Poirot, marking the beginning of a 24-year long career playing the famous sleuth. He played the role in a total of 70 TV adaptations!
26. A Russian screen adaptation of Peril at End House came next, with Anatoliy Ravikovich depicting Poirot in 1990.
27. Six years later there was a skit within an episode of Muppets Tonight called Murder on the Disorientated Express, featuring Jason Alexander as Poirot.
28. In the 1997 Spice World film, Hugh Laurie plays Poirot in a spoof scene with Emma Bunton.
29. Murder on the Orient Express was adapted for a TV movie in 2001 with Alfred Molina taking on the lead role. It was set in the present day rather than the 1930s setting of the original, and had a smaller cast than the book.
30. Another Russian adaptation was released in 2002 with Konstantin Rajkin as Poirot. It was based on The Murder of Roger Ackroyd, but titled Неудача Пуаро (Poirot's Failure).
31. A dramatised biopic of Christie's life, Agatha Christie: A Life in Pictures, was released in 2004 on the BBC featuring Anthony O'Donnell as Poirot.
32. Poirot made his Asian debut in 2004 in a Japanese anime TV series called Agatha Christie's Great Detective Poirot and Marple. Kôtarô Satomi voiced him throughout the series.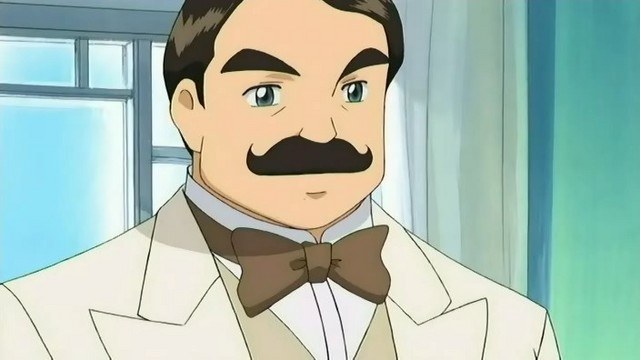 33. A computer game based on Evil Under the Sun was released in 2007 with American voice actor Kevin Delaney portraying Poirot.
34. A 2008 film parody, Doing Agatha, saw Tom Petrone act as Poirot.
35. Agatha Christie was featured in a documentary series, Extraordinary Women, where John Mangan played Poirot. The series aired in 2011.
36. Mansai Nomura depicted Poirot in a Japanese TV movie adaptation of Murder on the Orient Express in 2015.
37. In 2017 a new Poirot hit the screens around the world as Kenneth Branagh took on the role in Fox's adaptation of Murder on the Orient Express.
38. In 2018 John Malkovich took on the role of the Belgian detective in an adaptation of The ABC Murders for BBC One.
39. In 2020 Kenneth Brannagh will return to the role in the much anticipated Death on the Nile.